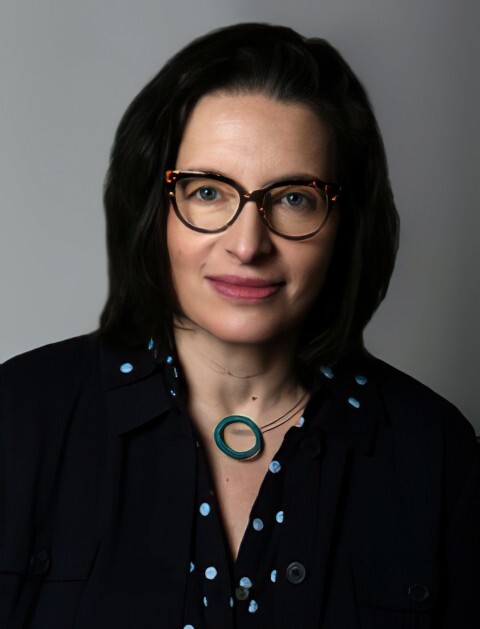 Ellen Buchman (she/her) was appointed President of The Opportunity Agenda in August 2019, after having served as Vice President for Program Strategy and Impact for the organization. Ellen brings a breadth of knowledge, expertise, experience, and relationships having worked as an organizer, advocate and communicator among leaders at local, state, national, and international levels for more than 25 years. Ellen's focus is to bring strategies of collaboration and inclusion to any organization, project or body of work that she is involved in leading or being part of.
She is an internationally-known trainer, leader, and practitioner of organization and coalition building, campaign initiating and implementing, advocacy and training in the intersection of organizing, advocating, and communicating for social justice. Her work has centered mainly on skill-building and building systems toward social justice, such as field and organizing entities, organizational structures and opportunities for uplifting equity in advocacy and organizing.
Prior to joining The Opportunity Agenda in 2018, Ellen served as Executive Vice President for Field and Communications at The Leadership Conference on Civil and Human Rights, where she worked for 15 years and piloted the organization's field and organizing program, and developed and oversaw the vision for the integrated field, communications, and policy work at the center of the organization. Over the years, Ellen has led and put into place dozens of successful campaigns; spearheaded mobilization, training and support to national, state, and local coalitions; and created innovative organizing and communications training models for advocacy around the country and at the international level. Her expertise and vision is in building campaign and organizational structures to build power, and she is trained in outreach, leadership development, organizing and social work for change.
Ellen divides her time between New York City and Takoma Park, MD, outside of Washington, DC, where her home, wife, and enthusiastic and exuberant puppy reside.