Zahra Noorbakhsh is a Feminist Muslim, Iranian-American, award-winning comedian, podcaster, and writer. 
2020 Creative Change Innovation Fellows Our Fellows
Zahra Noorbakhsh
(she/her)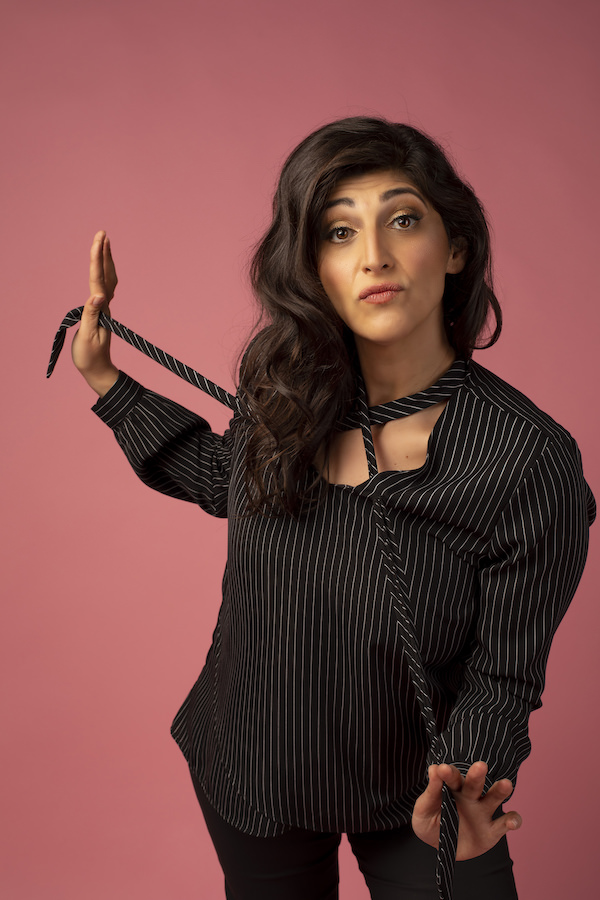 About
Zahra Noorbakhsh is a Feminist Muslim, Iranian-American, award-winning comedian, podcaster, and writer. Her essays have been featured in The New York Times and NPR's Fresh Air. In addition to her two sold-out performances of her stand-up comedy special "On Behalf of All Muslims" at the Golden Thread Theater in San Francisco, her solo performance of "All Atheists are Muslim: A Romantic Comedy," was originally directed by CNN's W. Kamau Bell. She was the co-host of the award-winning podcast #GoodMuslimBadMuslim. The podcast was listed as a "must listen," by Oprah Magazine and was invited to the Obama White House to record an episode. Reza Aslan says "always insightful, always subversive…Zahra's comedic romps disrupt an outdated narrative."
Contact
How does the Creative Change Innovation Fellowship support your goals as an artist/cultural worker?
As a Muslim, Iranian and queer artist, I'll be exploring marketing and distribution strategies that prioritize artist safety, physically, economically, and socio-politically. My discoveries as a Creative Change Fellow will also serve to support my safety and sustainability in Hollywood. The work will also connect a larger network of gatekeepers, change-makers, and strategists also invested in the long-term success of Black, Indigenous, and people of color.
To me, the CC Innovation Fellowship means an opportunity to shift my paradigm from what is to what could be, imagining an infrastructure may not exist but is vital to our success. This year, I'm working on a book, a comedy special, and a new podcast. My fellowship is giving me an opportunity to think strategically on what distribution can look like when we are in control of those channels and all their collaborative and streamlined processes.
What I'm most looking forward to as a CC Innovation Fellow is the opportunity to collaborate. I'm excited to learn from colleagues and I'm really looking forward to meeting new people. I'm also appreciating the media training that comes as a part of the fellowship. I'm always looking to elevate my voice and platform and couldn't have asked for a better partner in that process.