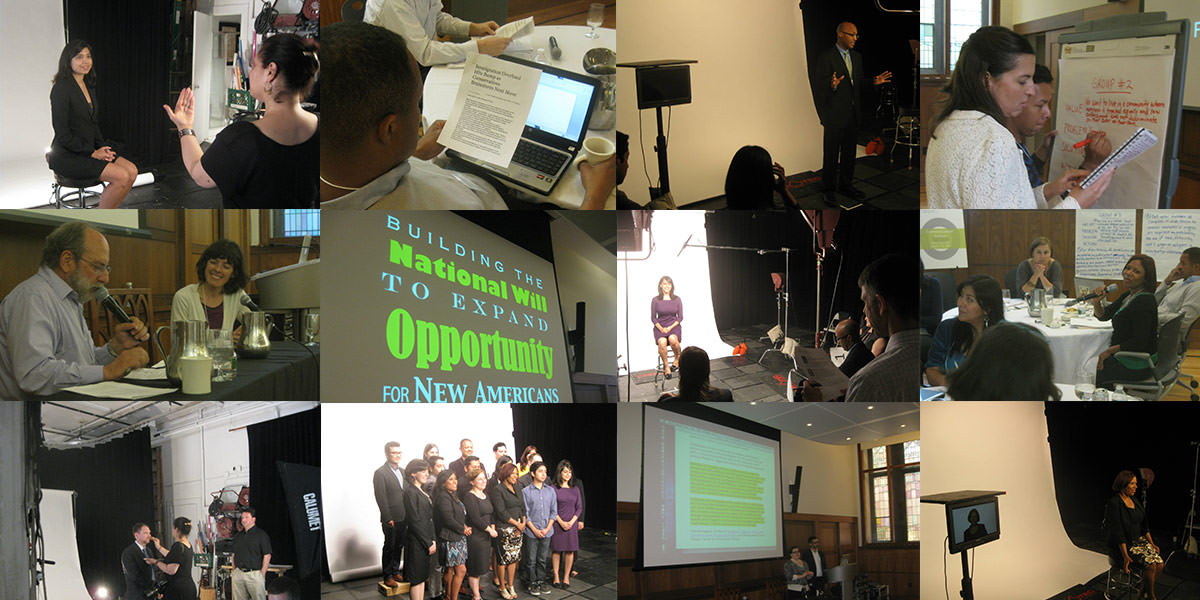 2013 Communications Institute
2013 Communications Institute
On June 9-12, 2013, The Opportunity Agenda conducted its fourth annual Communications Institute. Developed for social justice advocates, the Institute consists of four days of intensive, in-person training and skills-building with continuing support activities. The focus of the 2013 Institute was on immigration, with an emphasis on the roadmap to citizenship, due process, rights and racial profiling, DREAMers, and LGBT immigrants.
The sixteen 2013 Institute Fellows represent a diverse group of advocates, committed to learning and refining communications skills. Immediately after this year's Institute, The Opportunity Agenda began placing our Fellows in the media as spokespeople and opinion leaders in the immigration debate.
The 2013 Communications Institute was made possible, in part, by the generous contributions of The Atlantic Philanthropies, Carnegie Corporation of New York, The Ford Foundation, Four Freedoms Fund of Public Interest Projects, JPB Foundation, Oak Foundation, Open Society Foundations, and Unbound Philanthropy.
Meet the Fellows