Armando Minjares Monarrez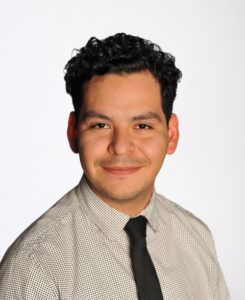 Armando immigrated to the United States in the summer of 2001 at age 15 to the little town of Ulysses, Kansas, with his brothers and single mother. They came with tourist visas and overstayed them. By the time he graduated high school he realized he couldn't afford to go to college due to his immigration status.
He had to drop from one of the most competitive architecture schools in the country and turn down a scholarship given by the American Institute of Architects among others. He was also a victim of fraud by unscrupulous pseudo immigrant attorneys. He was awarded a full scholarship at Garden City Community College and was the first student to take advantage of the in-state tuition legislation passed in 2005, one of his first engagements in a pro-immigration campaign. He has a BFA from Kansas State University and is a co-founder of the non-profit The Seed House-Casa de la Semilla based in Wichita, KS.