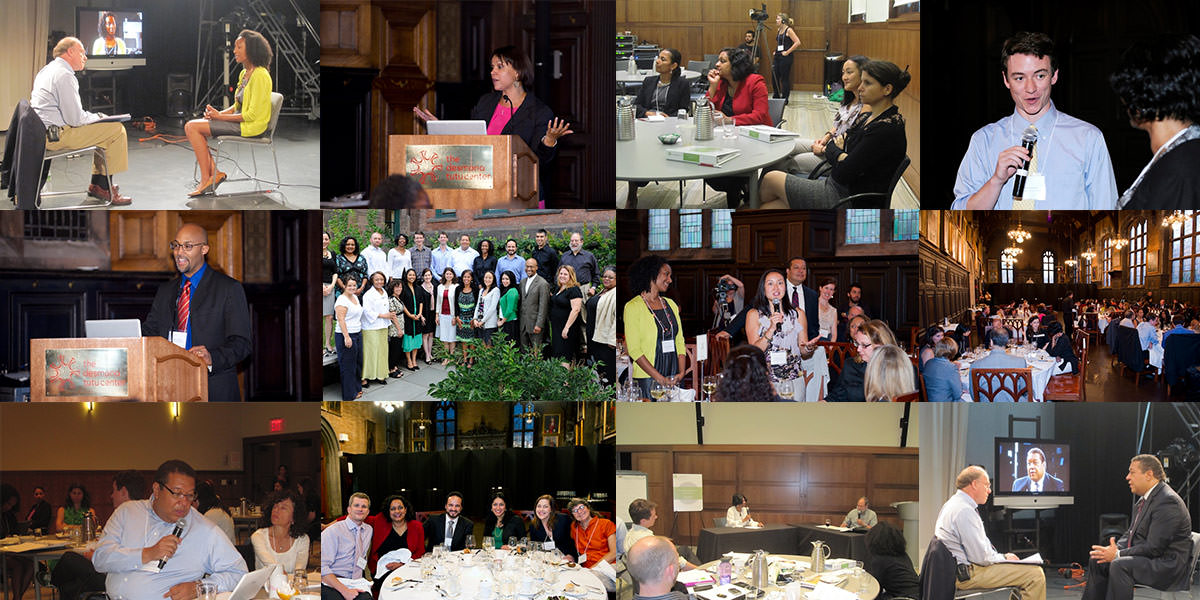 2010 Communications Institute
On July 18-21, 2010, The Opportunity Agenda conducted its inaugural Communications Institute to commence training successive groups and generations of social justice opinion leaders. The initial Institute, with an emphasis on race, gender, and economic opportunity, was held in New York City.
The inaugural class consisted of 13 competitively-selected Fellows, who received comprehensive training on a variety of communications skills, including framing and narrative development, utilizing public opinion and media research, understanding Web 2.0 and social networking, persuasive writing, and on-camera broadcast presentation.
After the residency, The Opportunity Agenda continues to support skills development through providing continued training opportunities, information webinars, and media outreach and placement.
The 2010 Communications Institute was made possible, in part, by the generous contributions of Ford Foundation, Open Society Foundations, Public Welfare Foundation, W.K. Kellogg Foundation, and Frank Sica.
Meet the 2010 Fellows