2019 Creative Change Retreat
Dream Beyond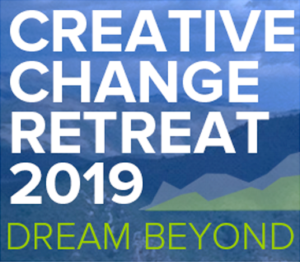 The Opportunity Agenda held its ninth Creative Change retreat at Sundance in Utah from July 29 – August 2, 2019. The retreat brought together a dedicated and inspiring group of leading artists, entertainers, advocates, funders, and cultural strategists whose work is at the junction of pop culture, narrative change and intersectional movements. This year's retreat theme was Dream Beyond.
Program
Download the 2019 Creative Change Program
Participant Bios
Download the 2019 Creative Change Participant Bios
Photos
View more photos of the 2019 Creative Change Retreat on Facebook
Sponsors
The Opportunity Agenda is pleased to recognize the generous support of the Ford Foundation, John D. and Catherine T. MacArthur Foundation, Nathan Cummings Foundation, Pop Culture Collaborative, The Annie E. Casey Foundation, The JPB Foundation, The Libra Foundation, Unbound Philanthropy and the W.K. Kellogg Foundation.