Salomé Egas is proudly Ecuadorian, and an interdisciplinary performer, arts educator and children's books author.
2023 Culture & Narrative Fellows Our Fellows
Salomé Egas
(she/her)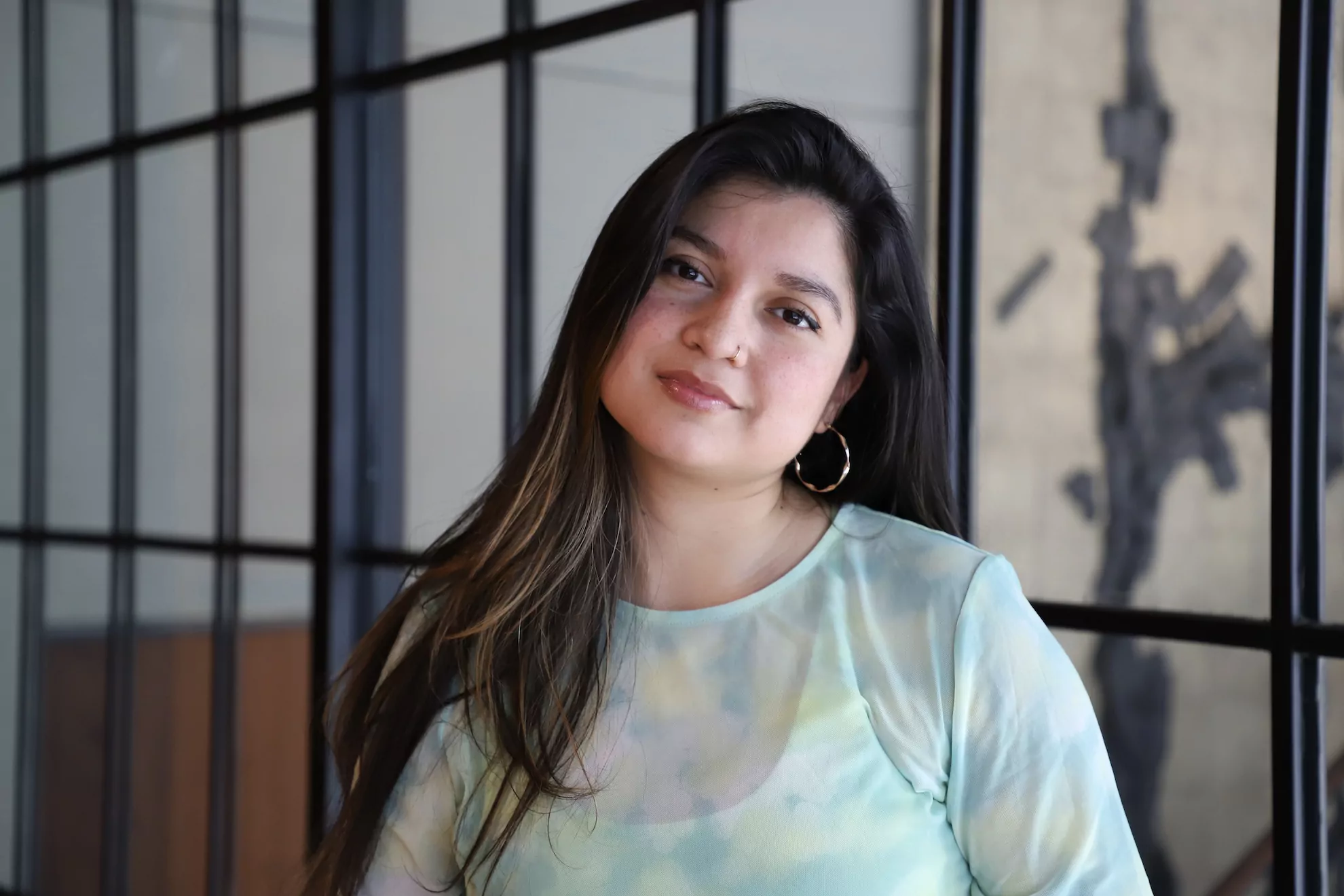 About
Salomé Egas is proudly Ecuadorian: an interdisciplinary performer, arts educator and children's books author. In 2022, she was Brooklyn Arts Council grantee, an American Immigrant Council Fellow and a MOtiVE resident artist with her project "Más que un Pétalo". Her past solo, "Reflejo," has been supported by Exponential Festival NYC, the Greenwich Arts Council (2021), and was presented in the closing gala of The Immigrant Artist Biennial (TIAB 2020). Salomé has performed nationally at several venues in the tri-state area; and internationally in Ecuador, Venezuela, Cuba, Argentina and Canada. She founded By Salo Books and her second bilingual children's book will launch this year. Salomé attended Creative Capital's Latinx Workshop (2020) and EmergeNYC (2018). She graduated from Skidmore College (2014) and obtained a master's degree from NYU (2018).
Salomé on Her Project
"Mas que un Petalo" (More than a Petal) is a multidisciplinary performance and workshop series deconstructing the immigrant experience in the United States. Using dance, theater, textile arts, music and stop-motion video, the "Mas que un Petalo" performance invites audiences to see the immigration experience through the eyes of a taxo flower, "Tauzhu Sisa", an Ecuadorian native plant.  
The flower, dressed in a costume hand-sewn by the artist, starts losing its petals as a take on the game "loves me, loves me not." As each petal is taken off, words categorizing immigrants such as "welcomed" or "not "welcomed" are exposed. The flower soon realizes that these labels carry the same weight of being wanted and then rejected by a country and its peoples – a constant emotional rollercoaster. The flower is left to rediscover her worth beyond these labels, her "petals". Histories of resistance is a series of 4 workshops exploring different mediums to unlock participant's creative self and their own narratives. In each workshop, an expert teaching artist will lead participants on a series of exercises to connect deeper with their lived experience, to better understand how these experiences live in our bodies and minds, and to use these insights as empowering tools for creating art.