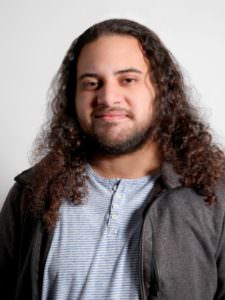 As Database Associate, Chris Tejada (he/him) works closely with the Advancement Team in overseeing data integrity, database maintenance, internal reporting, and prospect management within Raiser's Edge/NXT. He also works cross departmentally with all programmatic teams to support a variety of database needs.
Chris has significant technical and relationship building experience, working with diverse audiences. Originally from New York City, he moved to San Diego in late 2015. He worked his way up the ladder to become a Philanthropy Associate at the San Diego Zoo Wildlife Alliance, a non-profit organization that operates the San Diego Zoo and San Diego Zoo Safari Park and one of the major leaders in conservation. He became one of the chief facilitators of their latest rebrand (on the technical/database side) and worked in conjunction with third parties in maintaining database integrity, data health, and the data accuracy of several deliverables (bi-monthly journal, campaign appeals, etc.)
Chris brings a wealth of knowledge on the Raiser's Edge/NXT software and has spent the last 7 years working closely with the platform to provide leadership with accurate data and the best resources to facilitate fundraising efforts.