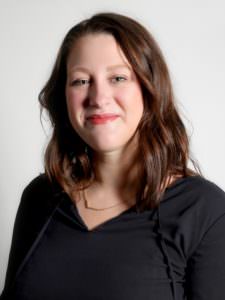 As Donor and Constituent Relations Strategist, Erin Strek (she/her) works to expand and deepen relationships with individual donors, collaborates with the communications team on strengthening constituent relations and network engagement strategies, and oversees the creation and coordination of the organization's outreach emails and email program.
Prior to joining The Opportunity Agenda, Erin spent time developing her fundraising skills at Culver Place Strategies, a fully LGBT-owned, New York City and State-based political consulting firm. Additionally, Erin spent over two years as Search Manager at Hedley May, a global boutique executive search firm. There she was responsible for the efficient running and administration of all ongoing searches and projects in the New York office, in addition to managing internal and external communications. Outside of work, Erin sits on the Eleanor's Legacy Innovation Council, a young professional's committee that plans and executes low-dollar fundraising events to help recruit, train, and fund pro-choice female political candidates across New York State.
Prior to moving to New York City in 2015, Erin participated in an intensive global studies Masters program based in Florence, Italy. She has an MA in Political Science with a concentration in European Union Policy Study, magna cum laude, and a BA in History and Political Science, cum laude, from James Madison University.