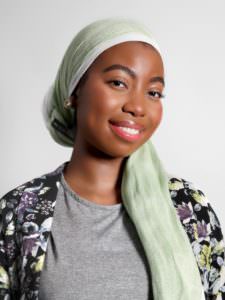 As Executive Assistant, Istou Diallo (she/her) brings her justice-based intersectional background to The Opportunity Agenda where she supports both the Director of Program Management and Impact and the Vice President for Program Strategy and Impact.
Prior to this role, Istou worked at Incarceration Nations Network (INN), a global network and think tank supporting and popularizing innovative prison reform efforts worldwide. In this role, she established and oversaw all operational functions while coordinating alongside visionary prison reform leaders on several project campaigns.
Moreover, she brings to The Opportunity Agenda her previous social work experience at Sauti Yetu, a preventive service organization supporting African immigrant women and families. In advocating for these at-risk families, Istou conducted in-depth psychosocial assessments then applied tailored counseling to ensure families achieved personal and federal-mandated goals.
Additionally, Istou brings to this role her international experience studying abroad to Cape Town, South Africa and executing a Fulbright research Fellowship to India. During her time in India, Istou explored notions of disability in Indian society while highlighting strategies disabled Indians employed to challenge their societal and political marginalization.
Equipped with a passion for disability justice, she continues her advocacy collaborating with leading disability rights organizations like Mobility International USA and promoting disability justice through speaking engagements. Currently, Istou serves as Treasurer of the Fulbrighters with Disabilities chapter, a subgroup of the Fulbright Association.
Istou holds a B.A. from John Jay College of Criminal Justice where she majored in Forensic Psychology and minored in Gender Studies.