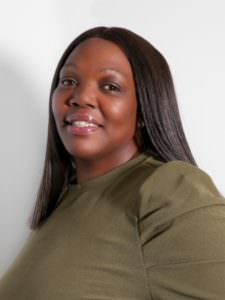 As HR Manager, Jamela Irvin (she/her) is responsible for the overall administration, coordination, and evaluation of the human resources function, and oversees organizational HR systems and the entire employee life cycle.
Jamela is an experienced human resources professional with 10 years' experience in the field. She holds an MBA, is certified as a Strategic Human Resources Business Partner (sHRBP), and is an active member of the Society of Human Resource Management. Jamela has 21 years of leadership, mentoring and training experience with 12 years working in the non-profit sector.
Jamela is proficient in training/development, conflict resolution, employee relations, policy/procedures, compliance, staff development and much more! Jamela stands by the thought that the keyword in Human Resources is "HUMAN." As a HR professional, it's important to remember this when developing, communicating, and impacting the culture of the organization while keeping with the core values and mission of the organization.