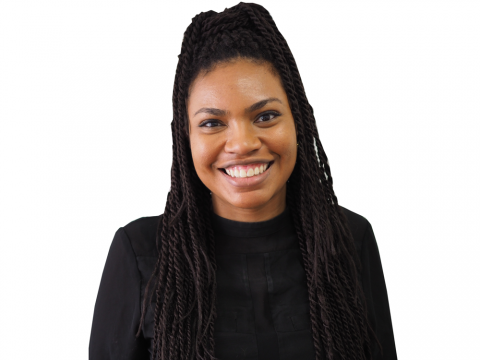 Porshéa Patterson-Hurst (she/her) is experienced in the contextualization and communication of technical and complex research data into readily accessible language. In her position as the Research Manager at The Opportunity Agenda, she is responsible for envisioning and managing major research initiatives from start to finish. She uses insights from colleagues and partners within The Opportunity Agenda network to identify opportunities and strategies for groundbreaking research, having it disseminated, interpreted, and uplifted.
Prior to joining The Opportunity Agenda, Porshéa worked with the Community College Research Center at Teachers College, Columbia University conducting outreach, collecting, and analyzing data from community and technical colleges, developing 'guided pathways' for students to accelerate their attainment of postsecondary credentials and careers in fields of economic importance in California, Ohio, and Florida.
Porshéa holds an MA in international educational development at Teachers College, Columbia University and a BA in political science from Lincoln University, Pennsylvania. She is also a member of The Harry Potter Alliance's board and Director of Strategic Partnerships at Black Girls Create.