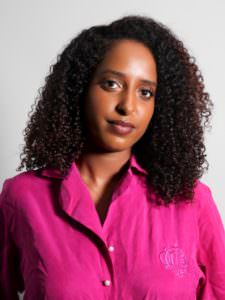 As Executive Assistant for the Chief Operations Officer and Director of Finance, Rahwa Mengisteab (she/her) ensures that the daily operations of the COO and Director of Finance are seamless, providing consulting on administrative issues, interdepartmental coordination, internal/external communications, project coordination, logistics/schedule management, bookkeeping, and minor accounting.
Rahwa comes from a background of serving as an executive assistant in the finance and non-profit world. She's passionate about social justice issues and building a bridge to disparity issues through the work she does. She values working for a mission driven organization which is what drew her to The Opportunity Agenda.
Prior to moving to New York City, Rahwa is originally from Southern California where she focused on community organizing work with various non-profits that centered around immigration rights, Black maternal health rights, and providing social services to the unhoused community throughout San Diego County.