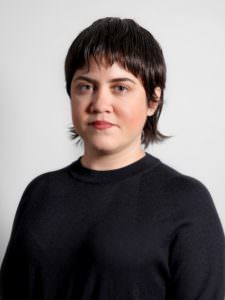 Sughey Ramirez (she/they) brings extensive experience translating language and culture for social change to her Cultural Strategies role at The Opportunity Agenda. Over the years, through positions in research and strategy, development, and community outreach, she has worked with public and private sector leaders to advance issues such as health equity, affordable housing, immigrant rights, and racial justice.
A creative at heart, Sughey has long been interested in the way "unconventional" allies inform and catalyze social movements. At Latin United Community Housing Association (LUCHA) in Chicago, she successfully partnered with local artists and initiatives, such as Esso Afrojam Funkbeat and Slow Food Chicago, to raise awareness about food justice and housing issues affecting historically Black and brown communities on the west side of Chicago. In New York, she helped the New York Historical Society expand its innovative multimedia civics program, The Citizenship Project, to communities across New York City. A basketball lover and active proponent for the empowerment of women, she recently provided research and cultural strategy support for the WNBA.
A poet and translator, Sughey holds an MA in Comparative Literature from Dartmouth College and a BA in International Studies from Middlebury College.