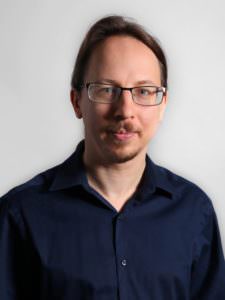 As the Development Manager for Institutional Giving, Tad Kroll (he/him) is responsible for researching and writing proposals, updates, reports, and other materials to funders. He works to help create and cultivate mutually satisfying relationships with foundation and individual funders through well-crafted and engaging materials and events. He also works with program staff to help improve tracking and evaluation systems to provide the best information to improve programming and demonstrate effectiveness to funders.
Tad has significant experience working with diverse audiences. He studied abroad in Tokyo, Japan and interned with The Climate Group in Hong Kong. He also developed a community outreach plan for The New School's Empowerhouse low-energy housing project, which won the affordability category in the US Department of Energy's Solar Decathlon competition, for the underserved Washington DC community of Deanwood. He joined The Opportunity Agenda as a Research Intern before becoming full-time staff.
Tad also serves as Volunteer Coordinator for GreenHomeNYC, a volunteer-run nonprofit that works to encourage green, sustainable building practices through public education, has served in multiple officer roles with The New School chapter of the international public speaking club Toastmasters International, and is a volunteer with the Oxfam Action Corps, which provides public outreach for Oxfam America's efforts to reform international development and food aid to ensure a sustainable future.
Tad earned his MS in Nonprofit Management from the Milano School of International Affairs, Management and Urban Policy at The New School for Public Engagement and a BA from Ursinus College.