Listen: Activists Share Their Self Care Tips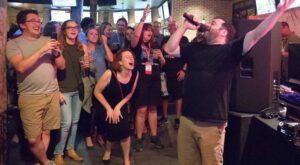 At the beginning of August, more than 3,000 progressive digital activists convened in New Orleans for Netroots Nation 2018. Our colleague, Will Coley, was one of those participants and he used the conference as the opportunity to talk to others* about how they're taking care of themselves during these challenging times. Listen to his audio report above.
What are your suggestions for self care? Send us an email!
*Voices in order of appearance:
Maurice Mitchell, Working Families Party
New Orleans Mayor LaToya Cantrell
Will Coley, The Opportunity Agenda
Nelson from Las Vegas
Jan Robinson Flint, Black Women for Wellness
Huiying Bernce Chan, Daily Kos
Maggie Rogers, National Public Pension Coalition
Vince Warren, Center for Constitutional Rights
Jennifer Friednman, Trilogy Interactive
Azelia, a student in DC
Justin Krebs, MoveOn
Sheila Maddali, Restaurant Opportunities Center, PA
Kim Ford, NAACP New Orleans chapter
Liz Fraser, Connecticut Assocation for Human Services
Merrill Gay, Early Childhood Alliance, CT
Imara Jones, Free Speech TV
Amanda Cooper, Lightbox Collaborative
Rory Morris, Daily Kos
Zack Ford, Think Progress
Shireen Nori, Sierra Club