What We Watched at Tribeca
We're lucky to be located in the heart of New York City. From live music and shows to film festivals, there's no shortage of inspiration for harnessing the power of art to inspire and spark change. Part of the way we invest in supporting artists and their work is by showing up, and we nurture our staff's creativity by paying the way.
So we bought tickets for any member of The Opportunity Agenda family who wanted to attend a showing during the Tribeca Film Festival.
In the digital age, many film festivals allow you to stream programs online for a limited time. No matter where you call home or whether you're a gamer, political junkie organizing for economic justice, or simply love a powerful, international film about the complexity of family, we've got something for you.
Here are the three films our staff watched at Tribeca.
"A Strange Path"
Brazilian director Guto Parente's film, "A Strange Path," shined in the International Narrative Competition, winning awards for both best feature and screenplay. This journey story follows a filmmaker who attempts to reconnect with his estranged father in Brazil when the COVID-19 pandemic suddenly hits.
Our research coordinator, Britney Vongdara, called it an "experimental fever dream of a film that highlights the complexities of healing family traumas and navigating the lack of healthcare infrastructure during an unexpected crisis."
It's the first film Britney has seen about the pandemic "that accurately captures the paranoia and anxiety that permeated the globe." Adding, "The plot twist at the end leaves an eerie yet nostalgic aftertaste that left me pondering how the pandemic has altered our perceptions of one another and the rest of the world."
"Break the Game"
Director Jane M. Wagner's feature documentary, "Break the Game," is a testament to the power of developing a shared language with your protagonist, challenging the idea that good storytelling must maintain a certain distance from the subject matter. The film combines original animation with Twitch streaming footage from transgender gamer Narcissa Wright, whose renowned speed running victories built an online community that quickly turns on her when she transitions.
The film is filled with "raw emotion," said cultural strategist, Sughey Ramirez, who found it "simultaneously heartbreaking and enraging to witness Narcissa being weighed down and harassed by the same community who fiercely cheered her on during speed running victories."
Sughey emphasized that "you don't have to be a gaming pro to understand the story at the heart of the film." It's a story "about belonging and isolation, identity, feeling pressure to abide by certain societal norms, and the dark side of our general culture of online-ness. I have also never seen anything like it!"
"It's Basic"
Award-winning filmmaker Marc Levin is back with his latest feature documentary. "It's Basic" follows several families in cities piloting universal basic income programs and seeks to answer the question of how a year of financial support affects them. In the process, the film shows what many of us know to be true: people living in poverty are more likely to spend additional income on meeting basic needs before anything else.
But this apparent appeal to satisfying bootstraps audiences—depicting real people working to the point of exhaustion to support their families—left Executive Assistant for Institutional Advancement, Kate Starks, wondering how people experiencing poverty would view the film.
"I lived in poverty for most of my life. It was hard to see my former self, or those I have grown up with, represented in this paradigm. I think anyone in poverty who watches this could feel a wide spectrum of emotions from sadness to rage, or energy for action."
Overall, the film treated this issue and its protagonists with compassion and reminded Kate of the bigger vision and values at stake. Namely, "Universal basic income is essential to our collective care. Everyone deserves to have enough money for a place to live, food to eat, and access to healthcare, wellness, and education."
At The Opportunity Agenda, we use the "Power of Pop" to talk about how the shows we watch shape our sense of how the world works. Our latest report, What TV Gets Wrong About Getting By, provides invaluable insight into how television has historically skewed audiences' perceptions of economic inequality. That's why creative storytelling is an essential ingredient to making the policy reforms we wish to see feel more common sense for audiences, and with time, more commonplace.
All three of these films speak to that power. Keep an eye out for them in your timelines and at festivals. And don't forget to let us know what you're watching by tagging @oppagenda and using #PowerofPop!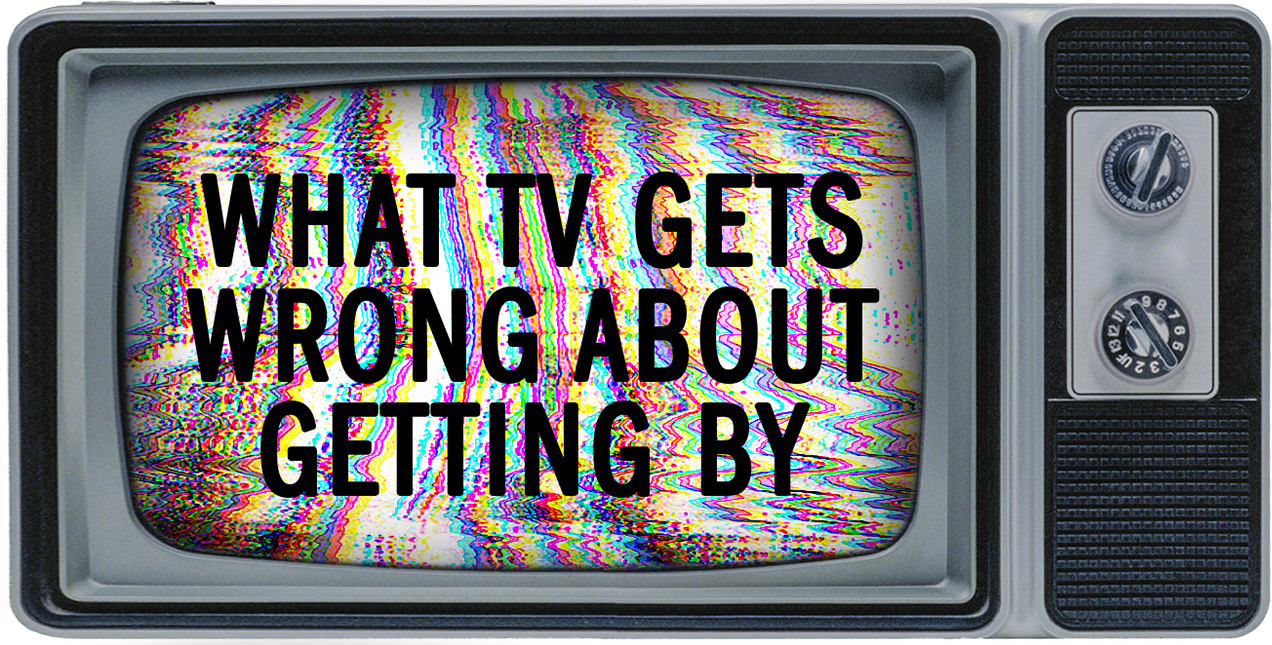 What TV Gets Wrong About Getting By
Drawing from the cultural moment, this study examines the portrayals of income differences on TV. Get a more holistic understanding of the dominant media narratives surrounding economic issues and tips for improving the portrayal of working class and lower income families in popular entertainment.