Raising American Son: A Discussion Guide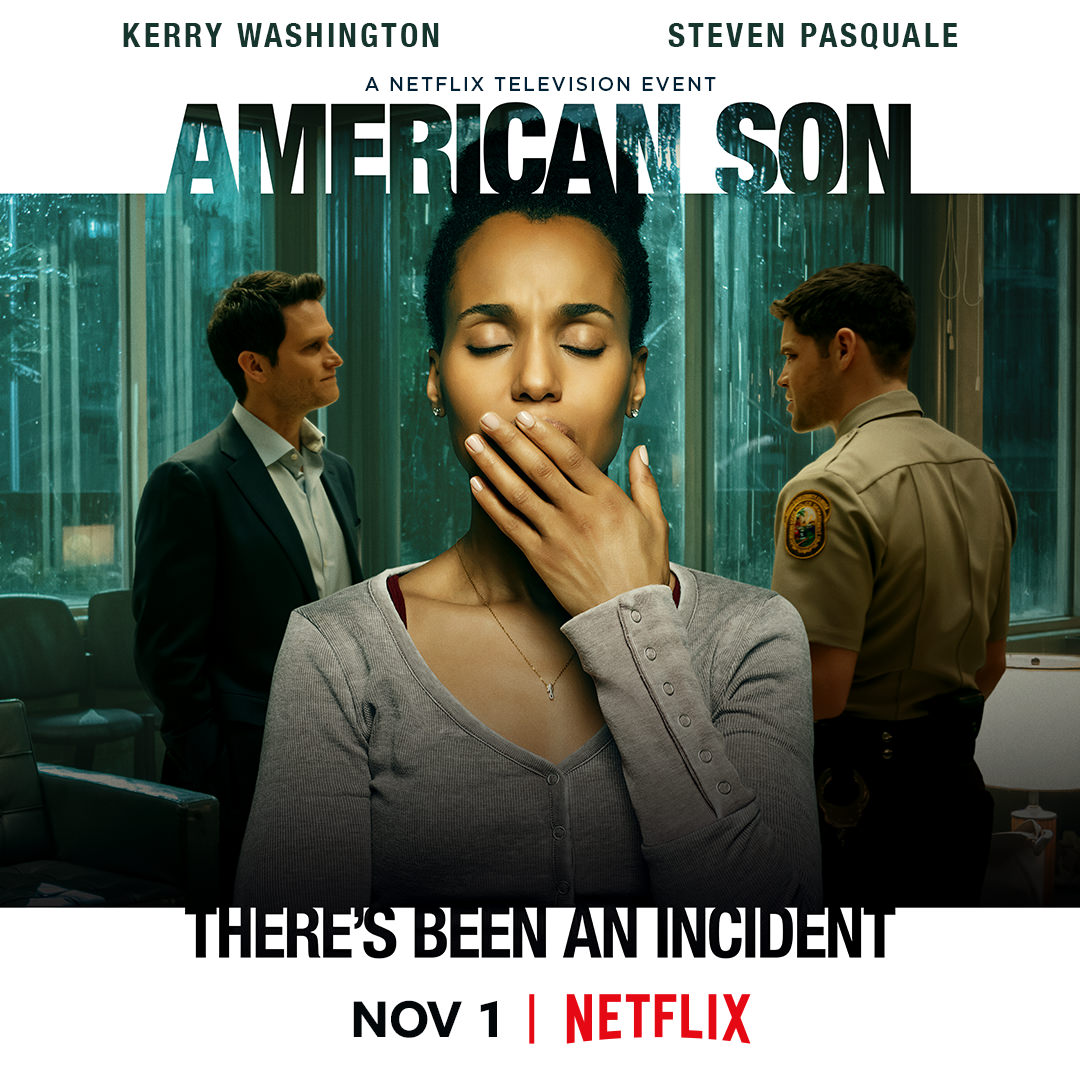 ​Based on the acclaimed Broadway play, the Netflix Television Event American Son tells the story of Kendra Ellis-Connor (Emmy-nominee Kerry Washington), the mother of a missing teenage boy, as she struggles to put the pieces together in a South Florida police station. Steven Pasquale, Jeremy Jordan, and Eugene Lee also reprise their roles in the adaptation which presents four distinct viewpoints, while also navigating the unique dynamic of an interracial couple trying to raise a mixed-race son. AMERICAN SON delves into the tensions around implicit bias, police-community relations, and families at a time when this nation is deeply divided on these issues.
In an effort to facilitate a broader conversation about race, racism, and the criminal legal system in this country, we hope that Raising American Son: A Discussion Guide proves useful in framing the discussion and guiding you towards useful resources to learn more and to take action.
The discussion guide can be used after viewing the Television Event and in other settings to foster productive conversations about race, policing, and identity. It should also be viewed as only the beginning to what is a conversation that must be thoughtfully continued. American Son and The Opportunity Agenda are working together to provide pathways for civic engagement, action, and online conversations for audience members who are so moved. Follow the conversation using the hashtag #AmericanSon and #FutureOverFear.
American Son premiered on Netflix on November 1st.
American Son by Christopher Demos-Brown is directed by Tony Award-winner Kenny Leon. Washington and Pilar Savone executive produce under Washington's banner Simpson Street. Jeffrey Richards and Rebecca Gold also serve as executive producers. 
"Raising American Son: A Discussion Guide" originated in a collaboration between The Opportunity Agenda and American Son, which premiered on Broadway at the Booth Theater on November 4, 2018.