Messaging Guidance for U.S. Supreme Court Decision in Dobbs v. Jackson Women's Health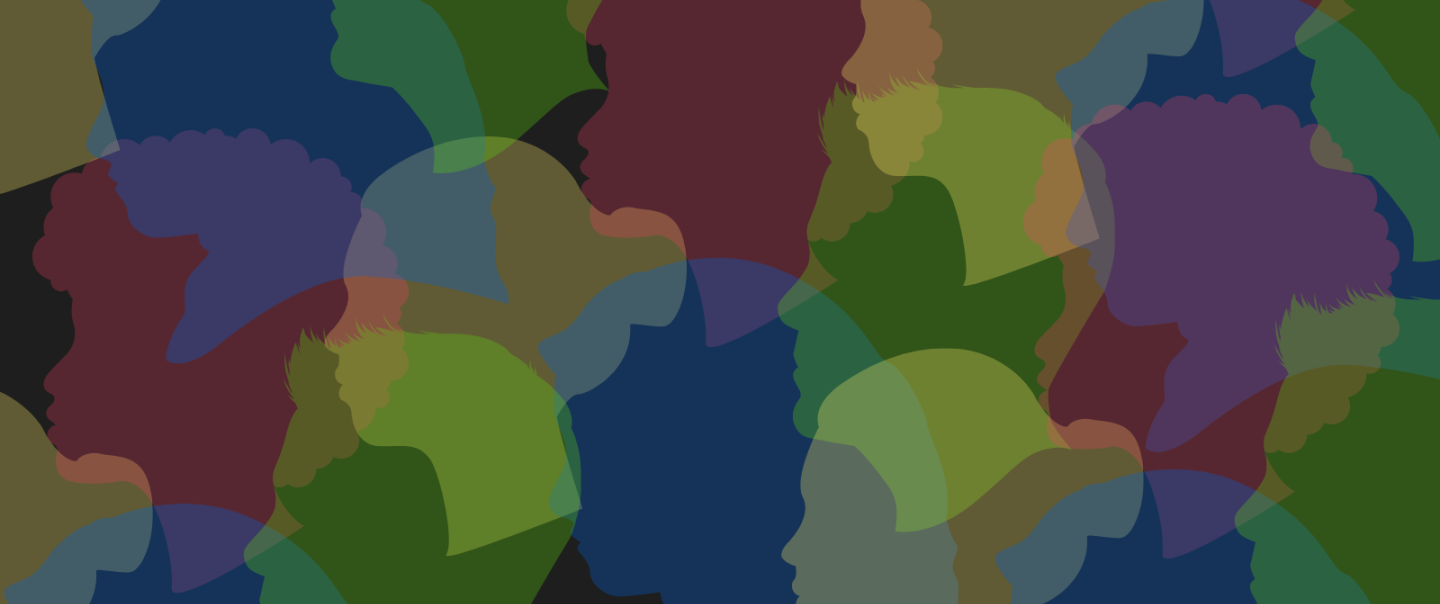 Today, the United States Supreme Court took the dreaded step to overrule Roe v. Wade and Planned Parenthood v. Casey with its decision in Dobbs v. Jackson Women's Health. The Court has now restricted the right of hundreds of millions of Americans to decide for themselves whether to have an abortion, uprooting decades of precedent and a right upon which hundreds of thousands of Americans have relied.
While today is a tremendous setback and sad day for our country, it is important to remain vigilant in the fight for social justice and bodily autonomy when communicating about Dobbs. While it is tempting to focus only on the sadness of the day, we must stick together and clarify in our communications that we will not stop pushing forward toward justice until full rights are realized for everyone.
We recognize that this opinion not only threatens reproductive freedom for millions, but that the Court's inconsistent contemplation of whether a right even exists could jeopardize other rights. This may include the rights of people in same-sex relationships and interracial relationships, and the right to use contraceptives. Therefore, it is critical to advance a narrative that recognizes the aspiration of full rights and justice and the inherent values at stake in this decision, including:
Dignity;
Equal Justice; and
Freedom
We recommend bringing a values-focused framework when talking about this issue and focusing on solutions rather than on only the problems or the sadness of the day.
Key Takeaways
Dobbs represents a fundamental threat to reproductive liberty and justice.
Dobbs allows states to take action by banning any and all access to abortion. Less than one hour after the Court announced its decision in Dobbs, the state of Missouri's attorney general swiftly implemented that state's abortion ban. More than 25 states will likely take action to eliminate nearly all abortion rights immediately.[1] Even outside of the states considering complete bans, abortion rights may be severely weakened.
The repercussions could mean enhanced discrimination, forcing people without economic means, especially people of color, to travel extensively outside of the state they live in to have an abortion. As a result, the poorest Americans without financial resources to travel will face the brunt of having their reproductive liberty being stripped away.
Communicate that Dobbs will have a detrimental impact on the reproductive freedom, health, and dignity of millions of people across the country – especially low-income women and people of color.
Dobbs opens the door to weaken or eliminate many other fundamental rights.
In addition to how personhood is defined and whether fetuses should have the same rights as people, there are many other implications to the Dobbs ruling. Reproductive justice is not the only right that may be impacted. The Court's narrow construction of the right to abortion in Dobbs comes from its reliance on Washington v. Glucksberg, in which the Court reconstrues Glucksberg to narrowly evaluate whether a right is protected. It asks whether that specific right is "deeply rooted in this nation's history and tradition." This means that instead of asking whether the right to privacy protects a specific right, courts can now ask whether that specific right, e.g. the right to buy contraception, was traditionally protected in the eighteenth century. This is a very narrow approach, which can be contrasted by the Supreme Court's approach to marriage equality in Obergefell v. Hodges.
In Obergefell, the Court recognized a right for same-sex couples to get married and noted that the Glucksberg approach was overly narrow. It said that the proper approach is to ask whether the constitutional right to privacy meant that same-sex partners should be allowed to marry. The Court's method for interpreting whether a right exists in Dobbs means that many other rights are at risk. This method could result in the erosion of freedoms, from the right to same-sex and interracial marriage, to the right to use contraceptives.
Right-wing activists and lawyers are already planning their assault on a broader set of rights. For example, Jonathan Mitchell, the former Solicitor General of Texas and the architect of Texas's notorious SB-8 law, which restricts access to abortions, argued in an amicus brief that the logic to overrule Roe could be used to overrule Lawrence v. Texas and Obergefell v. Hodges:
"This is not to say that the Court should announce the overruling of Lawrence and Obergefell if it decides to overrule Roe and Casey in this case. But neither should the Court hesitate to write an opinion that leaves those decisions hanging by a thread. Lawrence and Obergefell, while far less hazardous to human life, are as lawless as Roe."[2]
The Dobbs opinion overruled a watershed precedent, weakening the Court's legitimacy.
Dobbs overruled Roe v. Wade, which had been the law of the land for nearly 50 years. The principle of stare decisis, that a court respects and gives deference to decisions before it, is crucial in preserving the legitimacy of the Court. At his nomination hearing, Justice Alito himself stated that stare decisis was "a fundamental part of our legal system" despite his blatant disregard for the principle in Dobbs.[3]
Public polling has shown that the Court's support dropped significantly in the wake of the leaked draft opinion of Dobbs, which greatly resembles the final version.[4]
Emphasize how the Court has significantly undermined its own legitimacy by ignoring its own precedent.
Key Questions
Some people say that this case is only about abortion and people who say otherwise are being alarmist. How should advocates respond to this?
A: It is clear that the Court could be leaving itself room to do additional harm to justice with this ruling. That's because the approach that the Court adopted in Dobbs is an exceptionally narrow approach to analyze whether people have a right through the Constitution's protection of substantive due process rights. This restrictive view is contrary to the approach taken in some of the Court's most important decisions, including cases that protect the rights to same-sex marriage or the right to obtain contraception. This approach to judicial rulemaking could result in the erosion of other fundamental rights that Americans rely on every day. An expansive view of substantive due process, like the one taken in Lawrence and Obergefell, provides the most liberty and freedom for all Americans.
What about the concept of the "living Constitution"?
A: We share certain core values, but the way we express them changes as time passes. And that is what "living constitutionalism" is about — when we interpret the Constitution to include certain rights not explicitly enumerated in the document. The living constitution approach is also the dominant view throughout the world. Following a living constitution approach to Constitutional interpretation is not just popular, but will result in expanding rights and increasing opportunity for all Americans.
In fact, most Americans believe that the living constitution approach is the best way for the Supreme Court to analyze the Constitution[5] because it's based on the idea that constitutional law grows and changes with the society within it. Sometimes, conservative thinkers acknowledge that it's not, in fact, such a bad thing, and show how this is contrary to the constitutional conception of our nation. The idea of living constitutionalism allows our nation to continue to be governed by the people who live in it today, rather than the people who lived hundreds of years ago.
How do we stay energized and involved?
A: Despite this decision, the aspiration for justice and the world that we are trying to achieve must stay at the forefront. There are still many ways to protect abortion rights by advocating for legislation and executive orders at the state, local, and federal levels. We know from history as our guide that it takes time – sometimes generations – to achieve justice. And we must continue to put forward aspirational narratives that call for nothing short.
Check out other ways to make a difference here, here, and here.
Crafting Your Message
We recommend that you use VPSA when communicating about this issue. VPSA is a communications structure – Value, Problem, Solution, Action – that guides the creation of values-based messages that motivate audiences to action.
Leading with VALUES creates broad points of agreement and shared goals that will resonate with nearly any audience. Being explicit about the PROBLEM, and how it threatens shared values, creates a sense of urgency and connects individual stories to broader systems and dynamics. Offering a SOLUTION gives audiences a sense of hope and motivation. The best solutions are connected directly to the problem offered and make clear where the responsibility for change lies. Assigning an ACTION gives the audience a concrete next step that they can picture themselves doing and creates a feeling of agency.
Sample VPSA Messages
Autonomy
VALUE
We should have control over what happens in our own lives. Autonomy means having self-directing freedom over our choices regardless of our race, sex, gender, or class.
PROBLEM
The Supreme Court's Dobbs opinion is an affront to those freedoms. It prevents the autonomy of those with the ability to bear children, especially those from minority, marginalized, and low-income groups. The Court's opinion permits states to infringe on the right to an abortion and destroys self-determination for those living in more than 25 states. Not only that, but the Dobbs opinion also jeopardizes other basic rights such as interracial marriage and same-sex marriage.
SOLUTION
The journey to reaching justice must continue. We have the power to encourage federal and state representatives to act, to influence public opinion and, in turn, to influence the outcome of future elections and the future makeup of the Supreme Court. We can also provide aid to organizations helping poor and marginalized communities access safe abortions.
ACTION
It is essential to use your voice and get involved to end the Court's attack on basic human rights. Vote in every election. Talk to your friends and family about the importance of reproductive autonomy and freedom. Push your representatives for legislation and executive orders at the state, local, and federal levels.
Opportunity
VALUE
Everyone deserves equal opportunity. We must work to break down barriers that prevent equal opportunity based on race, sex, gender, and class.
PROBLEM
The Dobbs opinion destroys opportunity for those who can bear children and will hit members of the Black and brown communities hard. Dobbs astronomically increases the financial burden of obtaining an abortion. Low-income people, many of whom are Black and brown women, Black and brown transgender men, and Black and brown non-binary persons, will suffer the brunt of that blow.
SOLUTION
In light of Dobbs, we must work to decrease the financial burden of obtaining an abortion for low-income people. States and organizations with resources should support people who now need to travel out-of-state to secure their reproductive rights.
ACTION
Governments and organizations should provide travel grants and other resources so people from states with limits on abortion rights can afford the costs of travel to obtain an abortion. Individuals with the means can support organizations that do so, and can push their elected representatives to take action.
---
[1] https://reproductiverights.org/maps/what-if-roe-fell/.
[2] Mitchell's Texas Right to Life Amicus Brief. https://www.supremecourt.gov/DocketPDF/19/19-1392/185344/20210729162610813_Dobbs%20Amicus%20FINAL%20PDFA.pdf
[3] Stone on Roberts, Alito, and stare decisis | University of Chicago Law School (uchicago.edu)
[4] https://law.marquette.edu/poll/2022/05/25/supreme-court-issues-press-release/
[5] https://www.pewresearch.org/fact-tank/2018/05/11/growing-share-of-americans-say-supreme-court-should-base-its-rulings-on-what-constitution-means-today/