Six Tips for Responding to White Supremacist Terrorism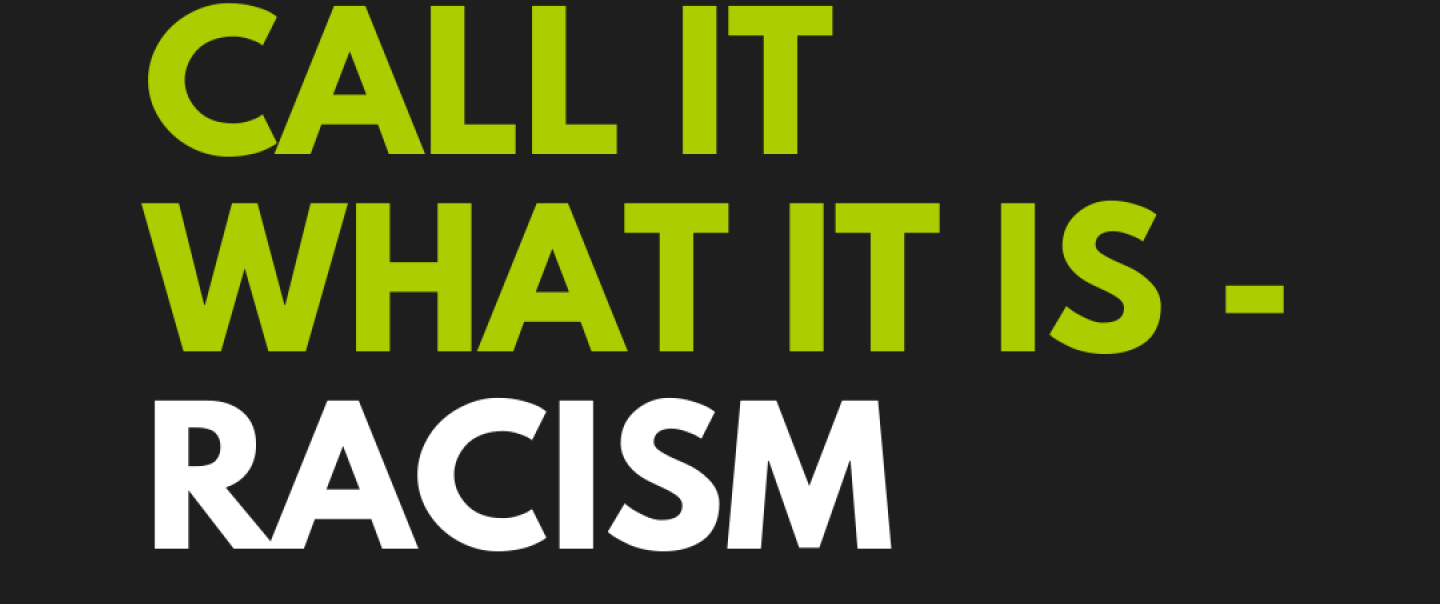 This past weekend, communities in Buffalo, and across the nation, were once again horrified and devastated by the ugly face of white supremacist terrorism. As people who work every day to build safe and more equitable communities, our hearts break for the 10 lives which were taken from our world and their loved ones.
White supremacy relies on violence, terrorism, and rationalization to survive. The killing of Black people in Buffalo and the recent shootings at Asian-run businesses in Dallas, remind us that confronting white supremacist violence is urgent. Buffalo, Atlanta, El Paso, Charleston, and countless other cities have seen racist, hate-driven violence strike at the heart of communities of color. Behind all of these attacks is incendiary right-wing rhetoric which too many advertisers, media personalities, politicians, tech companies, and community leaders have chosen to support. Only by working for a more just, equitable, and peaceful future can we hope to foster a safe environment for all communities.
Below are some messaging tips on how to facilitate a meaningful conversation about safety, community, and education in the wake of the white supremacist terrorism in Buffalo.
1. Create Space for the Pain and Trauma that People Are Feeling
May 14th was a traumatic moment for the people in Buffalo and all of us who can picture ourselves in their shoes. It is critical that we set aside space to acknowledge the pain that many people are feeling in the wake of this calculated violence. On Saturday, people just went grocery shopping and, because of white supremacist terrorism, that sense of normalcy was shattered.
Take a moment, and set space for people to grieve and process through this traumatic event. It is important to acknowledge the pain that hate crimes have caused across the country and how communities are still trying to navigate that trauma.
2. Frame the Conversation around Safety for BIPOC Communities
Conversations about safety which follow tragic events frequently include proposals for policy change – like further militarizing police forces – that, actually, create less safety for BIPOC communities. It is because of this that we must keep the vision of true safety for BIPOC communities at the heart of our work. After a white supremacist terrorist shot Asian-Americans in Atlanta, we developed Five Tips for Talking about Anti-Asian Racism and, in that piece, we recommend starting "our communications with a shared vision of what our country should be: a safe, inclusive place of participation and belonging where everyone's rights are protected and respected, we can frame anything that gets in the way of that as a pressing issue." In many cases, this includes adopting community-based responses that prioritize safety with community resources rather than relying exclusively on police or punitive measures.
3. The Importance of Supporting Community Based Solutions
The attack on Tops Friendly Markets supermarket in Buffalo, New York, has caused immeasurable harm, exacerbated food insecurity, and created significant trauma. In order to emerge from this act of terrorism stronger than before, we must emphasize investing in community-based organizations, services, and support programs. A number of organizations have compiled resources that you can access here and here. On top of this, support local efforts for recovery and create policies at home which will strengthen the communities in which you live.
4. Have an Honest Conversation about the Impact of White Supremacy in the U.S. and Take Action to Overcome It
We stand at a crossroads. In one direction, stands the history that has been told to us for generations, which ignores the role that white supremacy has played in our country and the violence that has been enacted for the sake of preserving white supremacist power. In the other direction, stands the honest history of the United States, which acknowledges the impact of white supremacy in perpetuating violence against communities of color. As we noted in our messaging memo, Talking About Attacks on Critical Race Theory, it is critical that we "remind audiences that banning education about our racial history, which these bans on 'critical race theory' seek to do, undermine our efforts to promote shared values like equal justice, honesty, opportunity, and basic compassion."
5. Call it What it is – Racism
These white supremacist attacks are racist, not racially motivated nor racially charged. The perpetrators are also racists, not "lone wolves." They were not only driven by their own hatred, but activated by a host of other racists, supported by racist institutions, and enabled by racist companies and spaces.
6. Use VPSA Messaging to Develop the Shared Vision
Using the Value, Problem, Solution and Action Framework, you can draft your own response to this act of white supremacist terrorism in a way that acknowledges our shared values and helps your audience overcome the fatigue often created by such a significant problem. In this case, we recommend centering Safety, Community, and Inclusivity. Example:
Value: True community safety means that everyone can shop, pray, drive, and engage in everyday activities without the fear of violence.
Problem: Incendiary far-right rhetoric has once again resulted in white supremacist violence.
Solution: As we mourn, communities everywhere can come together to declare zero tolerance for white supremacist hate and channel that declaration into replacing policies which uphold white supremacy with policies which support true safety and equity for all.
Action: Communities across the nation can take action at home to dismantle policies which uphold white supremacy and call on advertisers, donors and political leaders to also reject right wing incendiary rhetoric.