Speaking Out on SB4, Texas' Harmful Racial Profiling Law
​
Last week, the city of Houston joined other Texas cities in a lawsuit challenging the state's discriminatory new law, SB4. Dubbed an "anti-sanctuary city" measure, the law prohibits cities, towns, and even campus police departments from pursuing inclusion and integration of immigrant students and community members. Specifically, SB4 makes it illegal for municipalities and campus police departments to instruct their staff not to question the nationality and immigration status of the people they serve. The law also forces localities and campus police departments to allow their staff to provide people's nationality and other personal information to Immigration and Customs Enforcement (ICE), even when those entities have decided that doing so would be harmful to their residents, students, and mission. If it is not stopped, SB4 will go into effect on September 1, 2017.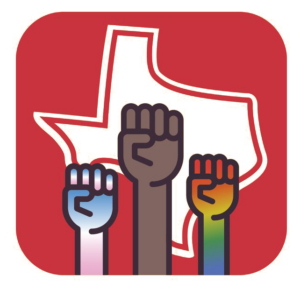 It's crucial that social justice leaders, organizations, and everyday people raise their voices to reverse or repeal this unconstitutional and harmful law in Texas, and to ensure that it is not adopted in other states or localities. To help in those communications, The Opportunity Agenda offers the communications tips and resources that follow. For additional communications tools and insights, visit our website.
Lead with Shared Values. New research by The Opportunity Agenda, National Council of La Raza (NCLR), and Lake Research Partners shows that leading with the foundational values of dignity, freedom, respect, and opportunity is important to overcoming fear and divisiveness about immigrants and immigration. Also crucial (including among skeptical audiences) is the idea that diversity is one of our nation's (and state's) greatest strengths, making us stronger and helping us to solve tough problems together. Read the findings here.
Explain how SB4 promotes discrimination that hurts us all. Explain that this law is harmful and divisive, and that it encourages discrimination. Highlight that "no matter who someone is, the accent they have, or their background," everyone should be treated fairly and equally under the law. Note that we are stronger when everyone's dignity and rights are respected, and this law drags us backward in the wrong direction.
Acknowledge frustration and offer real solutions. Many persuadable audiences who have concerns about SB4's discriminatory nature are also worried about job competition and strains on our safety net. It's often important to acknowledge the legitimate aspects of those concerns and point to solutions that move us all forward together, like worker protections and investing in opportunity for all communities.
Building on language tested by NCLR and The Opportunity Agenda, consider this sample messaging which is structured as a "VPSA" (Value, Problem, Solution Action):
"America is a nation of values, founded on an idea – that all men and women are created equal. And while we all have our circles, whether they are our family, co-workers, or friends on Facebook, how we treat others outside of our circles reflects our commitment to the values that define us as Americans. It's not about what you look like or where you were born that makes you American – it's how you live your life and what you do that defines you here in this country. We are better, as people, and as a country, when we welcome our neighbors, care for each other, and help those in need. We are better when we embrace our differences."
"Our country is changing, getting more and more diverse. It might make some of us uncomfortable, but it is our reality, and a constant throughout our history. Politicians play on this fear, trying to divide us. They push unwise and divisive ideas like forcing towns and schools to enforce federal immigration laws instead of pursuing their residents' interest. If we take the bait on these, it makes our country weaker, not stronger. Our nation is stronger when every one of us can contribute and share ideas, and when everyone's basic rights and dignity are respected. We need to embrace ideas that unify us as a diverse people and make our country stronger, and we need to speak out against discrimination and prejudice when we see it."
​