Taking Action & Responding to the Attacks on Honest and Inclusive Education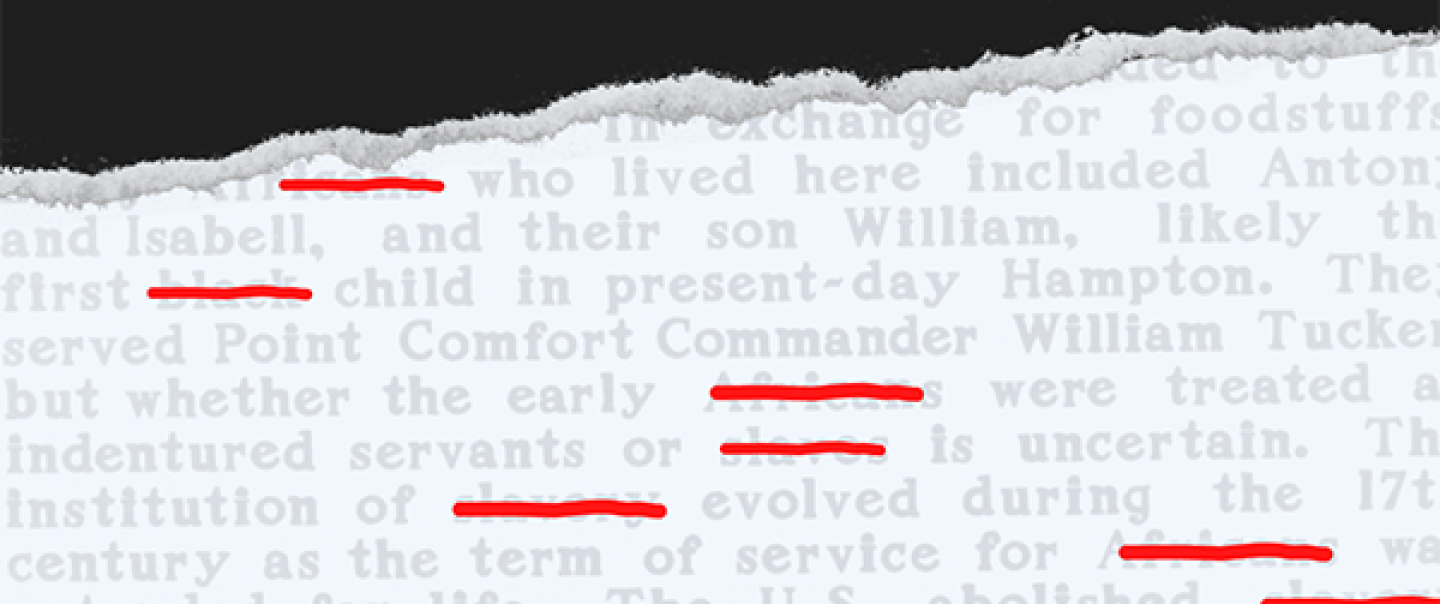 In Brown v. Board of Education, the United States Supreme Court recognized the strong importance of education in the formation of a civic society:
[Education] is the very foundation of good citizenship. Today it is a principal instrument in awakening the child to cultural values, in preparing him for later professional training, and in helping him to adjust normally to his environment. In these days, it is doubtful that any child may reasonably be expected to succeed in life if he is denied the opportunity of an education.
With this statement, the Court foreshadowed some of the strongest arguments for an education that provides an honest accounting of our past, including past injustices. Learning about racism and the triumphs of civil rights activists instills in students the cultural values of freedom, justice, and progress. Learning about racial differences also prepares students for the professional world, where they will encounter and work with people of diverse backgrounds. Perhaps most importantly, learning about racial differences, racism, and historical events prepares students to engage in political and civic life with a deeper understanding of themselves and those around them.
The current attempts to prevent the discussion and examination of our history and the legacy of racial inequality threaten the values named by the Brown court, weakening students' abilities to succeed professionally and engage politically and civically. This tool provides guidance for responding to the attacks on critical race theory and for building a narrative that advances an honest and inclusive education.
Building a Narrative to Support Honest, Inclusive, and Diverse Education
There are several key points to keep in mind when advocating for an inclusive and honest education:
1. Define what critical race theory is. Many people, including progressives, are hesitant to use the term critical race theory. They worry that conservatives have made it too divisive. However, preliminary research shows that more Americans support critical race theory than oppose it, and that many are simply undecided about it. Research also suggests that when some audiences are told that it is a tool for analyzing and understanding racism, they are more likely to support it. Conservatives have been defining their attacks on honest and inclusive education by focusing on critical race theory, and progressives should respond to these attacks directly.
2. Emphasize the need for education to go further. One of the strengths of this country is its diversity, and today's schoolchildren will be adults in an increasingly diverse society. Teaching students about diverse perspectives will help them grow into engaged, informed, and empathetic adults. The education system should be doing more to prepare students for this future and to inform them about the lingering effects of racial inequality in this country, so they can address these harms. Rather than respond to attacks on critical race theory by stating that it's not taught in K-12 schools (which is true), build a narrative for why it and other tools for providing race conscious education should be adopted in all our schools.
3. Appeal to shared values. Research shows that people are more open to different, unfamiliar arguments when these arguments are framed by common values. In fact, appealing to values and beliefs is often more effective than statistics in combatting misinformation.[1] When crafting ways to respond to politicians trying to politicize education, you will need to interrogate the intentions and values that lie behind the myths being spread about CRT and anti-racism education in classrooms. In this memo, we have identified several fundamental American values that are shared by most people across the political spectrum and that are served by teaching CRT and systemic racism in schools.
4. Don't "myth-bust." Research shows that myth-busting, or restating a claim just to "debunk" it or explain why it is not true, is ineffective in persuading people to change their minds about a topic. In fact, stating a false fact actually encourages people to misremember the false statement as fact—even days later and if they were repeatedly told the statement was false.[2] So, instead of myth-busting, just affirmatively state the truth. Affirmative statements will always be more powerful and memorable than defensive statements. When you engage in conversation with an opponent of CRT, you may feel like you are fighting an uphill battle, so you should use you best weapon: truthful affirmative statements.
5. Explain how learning about our past leads to progress. An honest and inclusive education will help students learn from our past mistakes as a country, so we can build a better future. While we have come far, we have further to go in order to reach our ideals as a country.
6. Use storytelling. Storytelling is an effective tool for persuasion and as a means of confronting racism and the status quo. "Counterstories," or the stories of people from groups that have historically been marginalized, can be used to effectively challenge perceptions.[3] Effective, powerful counterstories do the following:
Use narrative — everyone loves a good, engaging story!
Encourage the listener to see things from the storyteller's point of view. The listener should be pushed, by the end of the story, to compare their beliefs and their reality to the experiences of the storyteller or the counterstory's characters.
Challenge mindsets, not individuals.
7. Don't make parents and teachers who oppose critical race theory into villains. Instead, emphasize how politicians are sowing divisions in our communities. Politicians and outside actors initiated the advocacy against an honest and inclusive education and spread misinformation to parents and community members. They should be the focus of communications on this issue.
8. Use VPSA when communicating about this issue. VPSA is a communications structure – Value, Problem, Solution, Action – that guides the creation of values-based messages that motivate audiences to action.
Leading with VALUES creates broad points of agreement and shared goals that will resonate with nearly any audience. Being explicit about the PROBLEM, and how it threatens shared values, creates a sense of urgency and connects individual stories to broader systems and dynamics. Offering a SOLUTION gives audiences a sense of hope and motivation. The best solutions are connected directly to the problem offered and make clear where the responsibility for change lies. Assigning an ACTION gives the audience a concrete next step that they can picture themselves doing and creates a feeling of agency.
Sample VPSA Messages
Sample Message 1
Value: America was founded on the principle that all people are created equal. As Americans, it is important that fairness and equality are viewed as a central part of the American experience for everyone, and this includes the American legal system.
Problem: In order to uphold one of the founding principles in America, the legal system should be expected to deliver fair and equal results to all people. Decisions within the American legal system, from prosecutorial discretion to sentencing, have racial disparities. These racial disparities create additional divisiveness within the country.
Solution: Schools should embrace a curriculum that acknowledges that we have fallen short but remain committed to making racial progress.
Action: Share your views at events as small as school board meetings, to local or city council meetings, to calling state and federal officials and representatives, to voting in local, state, and federal elections. Make it known that you support equality and fairness in America.
Sample Message 2
Value: American society thrives when we acknowledge and grow from the challenges and conflicts of past generations.
Problem: Unfortunately, many states and school districts have been pushed to ban discussion on certain aspects of our shared history in schools. Topics of slavery, the civil rights movement, and the women's rights movement are under attack.
Solution: Learning, accepting, and growing from our shared history is important in ensuring we do not repeat the mistakes of our past, and can work to remedy issues in our current era. These efforts to ban discussion in schools are un-American and must be stopped.
Action: You can be a part of protecting our history and preserving the ability of students to learn from it in its entirety, with both the good and the bad. Speak up against disinformation in your community, engage in your local school board meetings, and push back against efforts to muzzle our teachers.
Sample Message 3
Value: America is built on two major values—freedom and liberty. The respect and protection of the fundamental civil rights of all American citizens are core to our values and beliefs as a country. The protection of every American citizen's right to be free from discrimination allows all Americans to preserve their freedom and liberty; these are two tenets that serve as the foundation of American ideals. Furthermore, in pursuit of freedom, American citizens are also guaranteed a right to free speech and the right to petition the government to address their grievances.
Problem: However, this freedom is at risk when topics and events that actually occurred are prevented from being taught in the classroom. This freedom is further jeopardized for students of color who must weigh the benefits and risks of participating in the classroom. When we have members of society who feel like their voices are not as important, then our entire democracy is at risk.
Solution: Race conscious education provides the language to allow all Americans to be able to speak about issues of race, providing a common foundation for the preservation of the right to free speech. It also provides students of color with the opportunity to "challeng[e] the status quo of racial inequality that has persisted for far too long in this nation…" [5]
Action: Reach out to local decision makers and inform them of the importance of CRT to students' civil rights. If your state legislature, city council, or local school board are considering a ban on race conscious education, consider making a call, sending an email or letter to your representative describing your support for inclusive and diverse education. Attend school board or city council meetings and speak on the topic directly. Encourage friends, family, and members of the community to do the same. Communicating support—especially in large numbers—for the positive implications of honest and inclusive education for civil rights can help key decision makers understand what is at stake.
---
Special thanks to those who contributed to the research, analysis, review, and editing of this report, especially the students in I. India Thusi's Fall 2021 Critical Race Theory seminar at Indiana University Maurer School of Law: Abby Akrong, Ethan Dawson, Erin Deckard, Rebeca Dorantes, Mary Kate Dugan, Lydia Elmer, Erica Fields, Kat Grant, Zoe Kolender, Emily McConville, Celia Meredith, Zoe Morgan, Kelsey Napier, Gabriel Retz, Maddie Satterly, Lainey Sezer, Hadley Smithhisler, Luke Steffe.
---
[1] Simon Oxxenham, When Evidence Backfires, Big Think (Apr. 15, 2014), https://bigthink.com/articles/when-evidence-backfires/.
[2] 'See e.g., Ian Skurnik, Carolyn Yoon, Denise C. Park & Norbert Schwarz, How Warnings About False Claims Become Recommendations, 31 J. Consumer Rsch. 713, 718 (2005).
[3] Richard Delgado, Storytelling for Oppositionists and Others, in Critical race theory, supra note 8, at 71–72.
[5] Janel George, A Lesson On Critical Race Theory, ABA (January 11, 2021), https://www.americanbar.org/groups/crsj/publications/human_rights_magazine_home/civil-rights-reimagining-policing/a-lesson-on-critical-race-theory/.