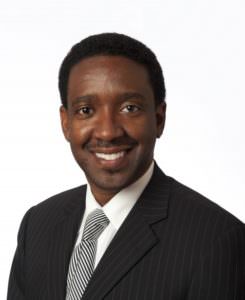 Flozell Daniels, Jr. has served as the President and CEO of the Louisiana Disaster Recovery Foundation (LDRF), now the Foundation for Louisiana, since December 2007. Its mission is to invest in people and practices that work to reduce vulnerability and build stronger, more sustainable communities statewide.
Prior to LDRF, Daniels served as the Executive Director of State and Local Affairs of Tulane University, after doing a stint as an Urban Policy Specialist for the City of New Orleans. Daniels currently serves as Board Chairman of the Urban League of Greater New Orleans, Chairman of the Orleans Public Education Network, is a Mayoral appointed commissioner on the New Orleans Regional Transit Authority, and serves as Co-Chair of the Reentry Program Committee for the Mayor's Working Group on Criminal Justice Reform. He is an alumnus of Tulane University's MBA program and earned a B.A. in Biology from the University of New Orleans.
A New Orleans native, Daniels resides in New Orleans with his wife and two teenage children.