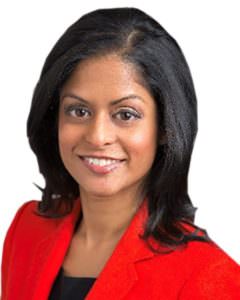 Nusrat Choudhury is the deputy director of the ACLU Racial Justice Program, which is dedicated to advancing opportunity and equality for communities of color in the United States by fighting racial bias and drivers of inequality in education, housing, the economy, and the criminal legal system.  She leads litigation and advocacy challenging police racial profiling, targeting of people of color for surveillance, and "debtors' prisons" – the illegal arrest and jailing of people unable to pay money to courts.
Nusrat's litigation and advocacy against debtors' prisons has reformed practices in Georgia, Mississippi, Washington, and South Carolina, and has led to national guidance promoting fairness and equal treatment of rich and poor in courts.  Nusrat advocates against racial profiling and unlawful stop-and-frisk practices, including through Collins v. The City of Milwaukee, a federal lawsuit that resulted in a landmark 2018 court-ordered settlement agreement.  She also leads initiatives in partnership with activists of color to challenge law enforcement surveillance targeting them based on race and their First Amendment protected beliefs and activities.
Previously, Nusrat served as a staff attorney in the ACLU's National Security Project, where she engaged in litigation and advocacy against the U.S. government's No Fly List and post-9/11 discrimination against racial and ethnic minorities.  She also previously served as a Karpatkin fellow in the ACLU Racial Justice Program.
Nusrat clerked for Judge Barrington D. Parker in the Second Circuit Court of Appeals and for Judge Denise Cote in the Southern District of New York.  She is a recipient of the South Asian Bar Association of New York Access to Justice Award and the Edward Bullard Distinguished Alumnus Award of Princeton University's Woodrow Wilson School of Public and International Affairs.  Nusrat is a graduate of Columbia University, Princeton University, and Yale Law School.