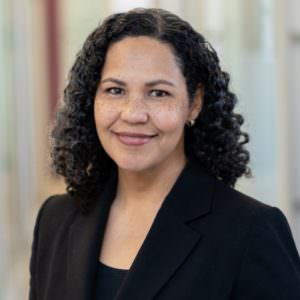 Maritza Guzmán is a philanthropy consultant with experience across large national foundations, corporate philanthropy, government agencies, and the nonprofit sector. Over the course of her career, Maritza has worked at a range of organizations, including NEO Philanthropy, the I Have a Dream Foundation, the F.B. Heron Foundation, the Freddie Mac Foundation, and the DeWitt Wallace Reader's Digest Fund. Reflecting her passionate belief in opportunity for all, Maritza has focused on advancing equity and social justice through her work. As the first member of her family to attend college, Maritza began her career in philanthropy working on issues of educational access.
Maritza has served as a National Advisory Committee Member for the College Board Prepárate program for Latinx students, and as a Board Member for AYUDA, Inc., an immigrant assistance organization.
Maritza has a BA from Yale University and a Master's in Public Administration from Columbia University.