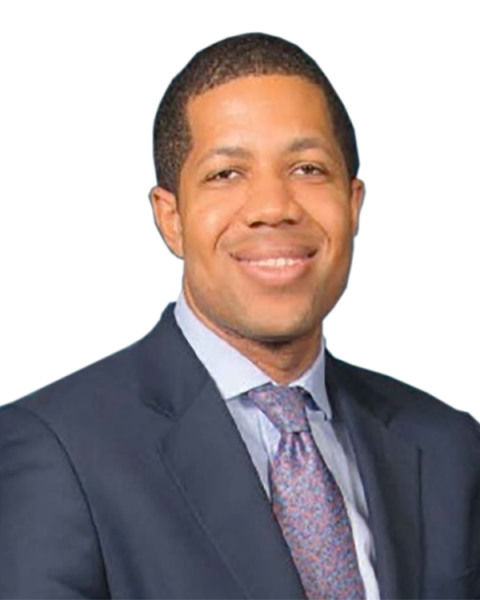 Vincent Benjamin is the Director of Solution Sales at Microsoft where he leads a $500M business enabling digital transformation in the financial services industry. Before coming to Microsoft, Vincent was a senior leader at App Annie, the venture capital-backed mobile app startup company following a decade in the finance industry at Wachovia, Barclays, and Bernstein.
Passionate about accelerating opportunity for all, Vincent serves as the co-founder of the Emerging Professionals Group, a non-profit that has equipped and empowered underrepresented college students for success for over a decade. He also serves as a Regional VP for the Toigo Foundation, as a committee member for Davidson College's $425M capital campaign, and as a member of The Opportunity Agenda's Board of Directors.
Originally from Sewanee, Tennessee, Vincent resides in Montclair, New Jersey with his wife, Heather, and two daughters, Ava and Chloe. Vincent received a Bachelor of Arts degree from Davidson College in Davidson, North Carolina and a Master of Business Administration degree from Harvard Business School.
Connect
Connect with Vincent on LinkedIn