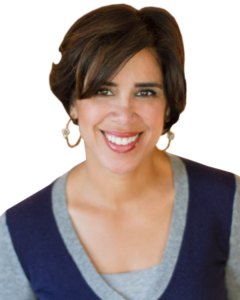 Yasmin Cader is a Deputy Legal Director at the ACLU and the Director of the Trone Center for Justice and Equality. In her 30-year career as a civil rights lawyer and public defender in Washington, D.C., New York, and Los Angeles, she has been at the front lines of the fight for racial justice and brings a unique perspective and creative vision to addressing the most important issues facing our country. Prior to joining the ACLU, Yasmin was the co-founder of Cader Adams Trial Lawyers, a women-owned litigation boutique in Los Angeles.
Passionate about mentoring and training law students and public interest lawyers, Yasmin is involved in Gideon's Promise, the National Criminal Defense College, and Harvard Law School's Trial Advocacy Workshop. She also served as the Director of Training for Federal Public Defenders in Los Angeles, a position in which she developed and executed substantive legal and trial skills training programs for attorneys across the country. Yasmin is a Vice President of the Yale Law School Association Executive Committee and is a member of the Leadership Advisory Council for The Tsai Leadership Program at Yale Law School.
She currently lives in Los Angeles and is deeply involved with her community. Through the Los Angeles Board of Police Commission's Advisory Committee on Building Trust and Equity and the Los Angeles Unified School District Superintendent's Reimagining School Safety Task Force, she is centrally involved in coalitions dedicated to examining the role and footprint of police in Los Angeles' Public Schools.
Yasmin began her career as a judicial law clerk to the Honorable Damon J. Keith of the U.S. Sixth Circuit Court of Appeals. Afterwards, she served as an Honors Program Trial Lawyer with the Employment Litigation Section of the U.S. Department of Justice Civil Rights Division, where she litigated individual and class-action claims of sexual and racial harassment and discrimination. She is a graduate of Howard University and Yale Law School.