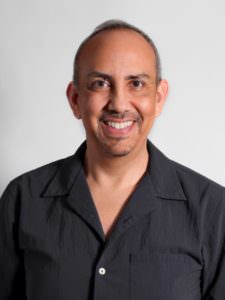 Adam Luna (he/him) serves as the Vice President for Program Strategy and Impact at The Opportunity Agenda where he oversees all aspects of the organization's programmatic mission work.
Adam brings over 20 years of experience in issue campaign management, overseeing strategic communications, policy & legislative work, coalition building, and project management across a wide range of long term systemic challenges such as retirement security and immigration.
Before joining The Opportunity Agenda team, Adam served as Senior Advisor at United We Dream, the largest immigrant youth-led network in North America where he guided the organization's messaging, content development, and audience engagement teams. Responsible for capturing the voice and determination of UWD members, Adam has helped to lift up the power of directly impacted people to achieve their policy and culture change goals.
Throughout his career, Adam has built and managed institutions and partnerships large and small and has worked with people from all walks of life to make their voices heard and overcome seemingly intractable narrative challenges. His strategies, framing, and organizing work has helped to mobilize millions, and his commitment to leadership development has enabled a new generation of young people of color to begin impact-driven careers in social justice.
Originally from San Diego, California, Adam currently lives in Washington, DC and will soon be joining the rest of The Opportunity Agenda team in New York City. He holds a Bachelor's Degree in Political Economics and balances working to change the world with time behind a scuba mask and on bike trails.