American Son: The Power of Community Discussion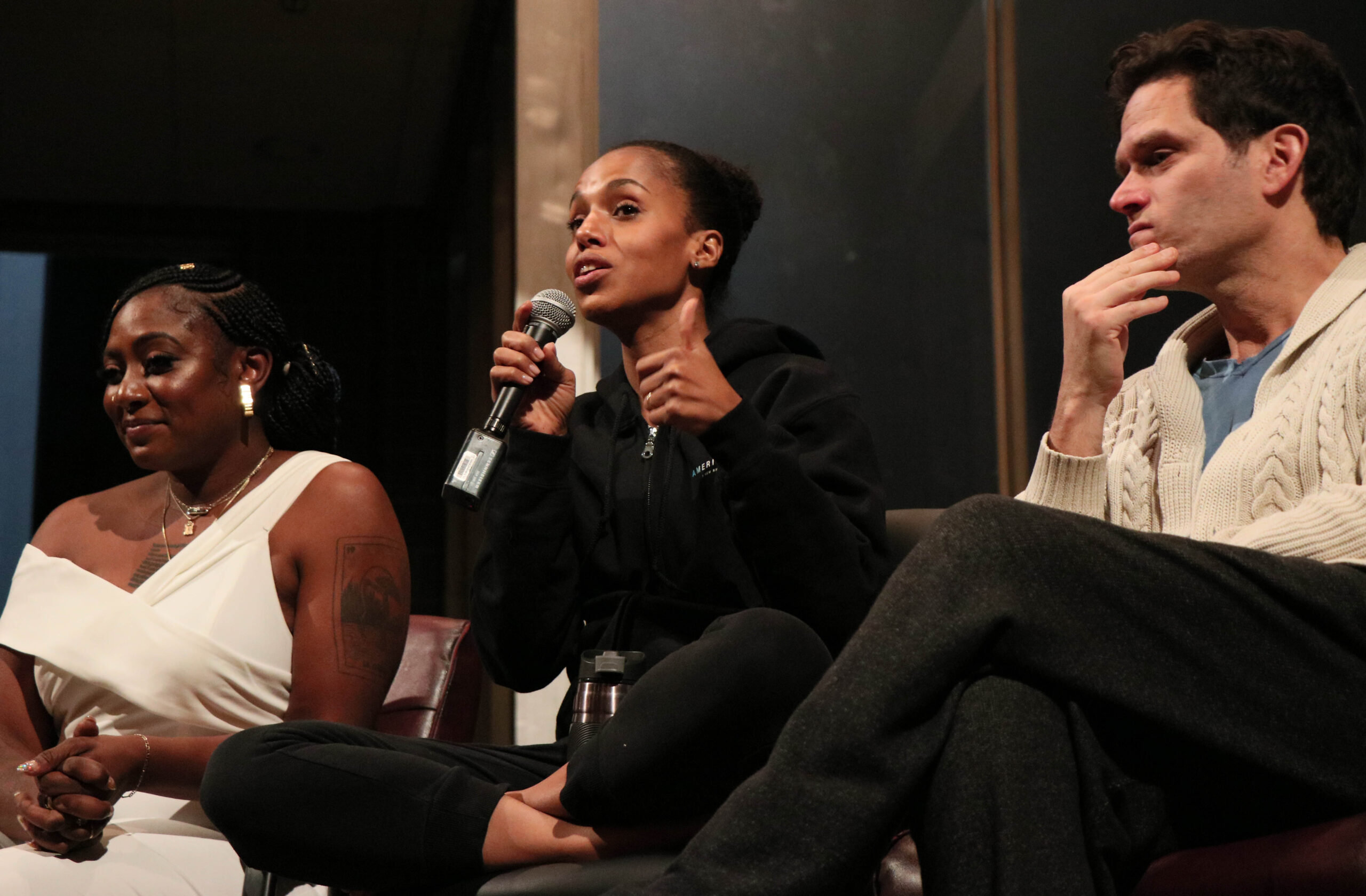 When the lights went up at the end of the Broadway play, American Son, the show was over, but the discussions were just beginning. Now that the play is headed to Netflix, even more Americans will be able to discuss the issues it raises on race, criminal justice, and identity.
The play, written by Christopher Demos-Brown and starring Kerry Washington, concerns a mixed-race couple desperate for answers about the disappearance of their son Jamal, following a traffic stop in Florida. As we've said elsewhere, the issues of true safety, policing, and equal justice are all at play in the production, and the outcry of shock, rage, and surprise that reverberates from the audience throughout the story is a testament to how the play has moved audiences.
Indeed, the reviews of American Son were overwhelmingly positive, depicting a family confused and agonizing over the fate of the son, and, importantly, lead to what Entertainment Weekly described as "much to discuss after the curtain falls."
It's that very debate that has proven so powerful. In November and January, we held two post-performance talkbacks with the cast and social justice leaders to talk about the issues raised in the play, and distributed "Raising American Son: A Discussion Guide" to audiences. The talkbacks were informative and eye-opening, as both the audience and the cast discussed the play's impact on them and their work.
We believe that bringing up these issues of race and police accountability — as well as their effects on communities of color — is a fundamental part of moving hearts, minds and policy. Through these discussions, we need to recognize that the goal of policing should be public safety, not harassment or intimidation. Pointing out the unequal treatment that communities of color often face when interacting with police can help audiences who are new to the issue understand how to improve policing so that equal justice, respect and fairness are central to all police‐community interactions.
Real, compelling, and often raw depictions like those in American Son are crucial to moving us forward as a nation, and they are all too rare. Research by The Opportunity Agenda has repeatedly found that entertainment media representations of black men and boys—as one example—are distorted, disproportionately depicting us as associated with crime and violence and underrepresenting our real-life roles as everyday participants in America's social fabric. They also include few depictions of the obstacles to equal opportunity and equal justice that people of color disproportionately face. We've found similar trends in popular media regarding depictions of Latinx immigrants.
We have been pleased to partner with Kerry Washington and American Son to help move audiences (both in theaters and soon on Neflix) from empathy to action. But American Son wasn't alone in these conversations. Other pop culture works like Black Panther, The Hate U Give and even Spider-Man: Into the Spider Verse are helping to tell a new and nuanced story about the nation that we are and can be when it comes to inclusion and equal dignity.
As we found in our talk-backs with American Son's audiences, the conversation after the lights go up can be as moving and important as the production itself.