Meet TOA's Board: Yasmin Cader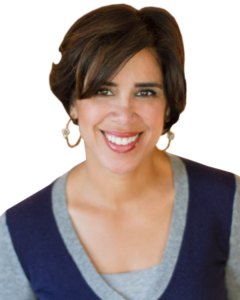 Today we explore the story behind long-time TOA Board Member Yasmin Cader, Deputy Legal Director at the ACLU and Director of  The Trone Center for Justice and Equality at the ACLU. Yasmin tells us more about the strength she finds in small acts of heroism and the importance of effective storytelling in humanizing people impacted by the dehumanizing criminal justice system.
Stories play a considerable role in changing hearts and minds. What are some of the stories that you recall having an impact on you? It could be a family story, a book, a show, etc.
One of the first stories that I remember impacting me greatly was when my mother told me about the struggles she and my father had in renting an apartment when I was a baby. Repeatedly, she would call the landlord who would agree to meet her and my father to rent the apartment, but when they arrived, the landlord would see them and claim that the apartment had already been rented. This story had great impact on me and helped shape my desire to become a civil rights attorney.
Another story that I remember impacting me greatly, ironically enough, includes a story that came to be told to me. At 10 years old, I asked my mom about Apartheid, and she found it extremely difficult to explain something to me that was so vile and illogical, especially to me as a young Black girl. The way she finally found a way was by referencing a movie called, The Autobiography of Miss Jane Pitman. In the movie, you see Miss Pitman, played by Cecily Tyson, challenge the oppressive Jim Crow policies through little acts of heroism, all despite the fact that she was advanced in age. These little acts of heroism, such as drinking from water fountains where she was not allowed, chipped away at the illogical practices and exposed the hypocrisy for what it was. To this day, I see myself in those little acts of heroism and draw strength from this resistance.
Who are two superheroes in your life, someone who inspires you?
Every day, I am inspired by my husband's great aunt, Septima Poinsette Clark. Ms. Clark, who was born in 1898, was called the "Mother of the Movement." She taught political empowerment workshops with the Highlander Folk School, training leaders in social justice, including Ms. Rosa Parks. She was not only a civil rights icon, I know from family stories that she was also a nurturing and loving mother, grandmother, aunt, daughter and friend. She was fierce and warm – all at the same time.
I am also inspired by Stacey Abrams, even though she is younger than me. All that she has done to impact the right to vote is incredible. She is a Renaissance woman who is courageous and strategic. I truly admire how she has been able to hold strong to her ideals, and the way that she pursues justice for the greater good, even at personal sacrifice or at great cost to herself.
What would you say is your superhero power?
My superpower is practical optimism. I am blessed to have the ability to remain grounded in the realities of the challenges facing our country and the world, while maintaining an optimism that we can and that we will change the world for the better. My optimism intersects with a practical vision for a more just country where playing fields are leveled.
Is there a particular issue The Opportunity Agenda works on that you identify with personally? Why is that?
I am drawn towards The Opportunity Agenda's work in Criminal legal reform, seeking to prioritize redemption over punishment. By helping to shift the narrative, The Opportunity Agenda's work is central in creating real, cognizable change.
What is something you would like The Opportunity Agenda community to know about you?
I would like our community to know that I am grateful for all of the work this organization does to help move hearts and minds and am honored to be a part of its board. Over my career as a civil rights attorney and public defender, I can confidently state that narrative is paramount in the quest for change.