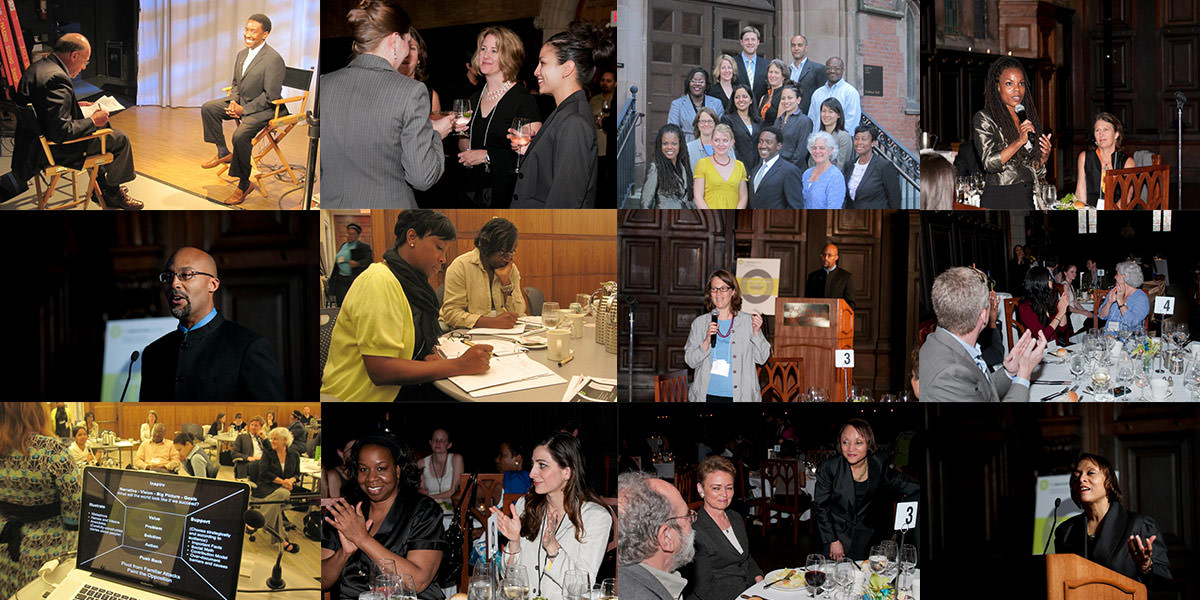 Team Category:
2011 Communications Institute
2011 Communications Institute
The Opportunity Agenda conducted its second annual Communications Institute, which brings together diverse social justice leaders from around the nation for four days of intensive media skill-building and communications support. The focus was economic opportunity, with an emphasis on the disparate impact of foreclosures in communities of color and housing finance reform. The sixteen dynamic, knowledgeable, and talented leaders who were selected to be 2011 Institute Fellows committed to refining their communications skills and using them to expand opportunity for all.
The 2011 Communications Institute was made possible, in part, by the generous contributions of The Annie E. Casey Foundation, Ford Foundation, Open Society Foundations, Public Welfare Foundation, W.K. Kellogg Foundation, and Frank Sica.
The Institute combines intensive media training and follow-up support with aggressive placement of Fellows in mainstream, ethnic, and online media. Immediately after the Institute, the Fellows attracted significant media attention on topics ranging from foreclosures, to the Consumer Financial Protection Bureau, to job creation, to the debate over inequality catalyzed by the Occupy Wall Street movement. They have well over 100 media appearances since the Institute, including op-eds in The Miami Herald, The Hill, and dozens of other newspapers around the country, as well as more than 60 radio interviews, reaching audiences in the tens of millions. And in collaboration with New America Media, they briefed ethnic reporters on the implications of the Consumer Financial Protection Bureau for ethnic communities.
The Fellows continue to use their Institute skills to reach a broad audience and convey a shared, compelling story about Home Opportunity in America. Together, they are raising the profile of the disparate impact of foreclosures in communities of color, highlighting the need for equitable reform of Fannie Mae and Freddie Mac, and promoting effective, concrete solutions.
Fellows quotes post-training include:
[O]verreaction threatens to close the door to homeownership for millions of hardworking, responsible families. … This is both unfair and unwise. … If this dream dies, a big piece of America will die with it.
Preeti Vissa, "Killing the American Dream with Dangerous Myths," The Miami Herald, October 17, 2011
Homeownership really was the ticket to the middle class. There's a reason why it's a central pillar of the American Dream. It was an incredible force for many people to build wealth and to become part of the middle class. People use their home equity to send their children to school, they use their home equity to fund their retirement, and they use their home equity to do those things to plan for unexpected occurrences that helped people maintain stability in their lives and to have that middle class lifestyle.
Jesse Van Tol, KCBX – An Evening With…, September 23, 2011
Now that the nation is getting ready to repair its roads, highways, bridges and airports, it's time to strengthen federal transportation legislation to increase the workforce hours and funds allocated for minorities, women and the disadvantaged and to expand on-the-job training, pre-apprenticeship and apprenticeship programs.
Ana Garcia-Ashley, Kansas City Star, October 13, 2011
Meet the 2011 Fellows