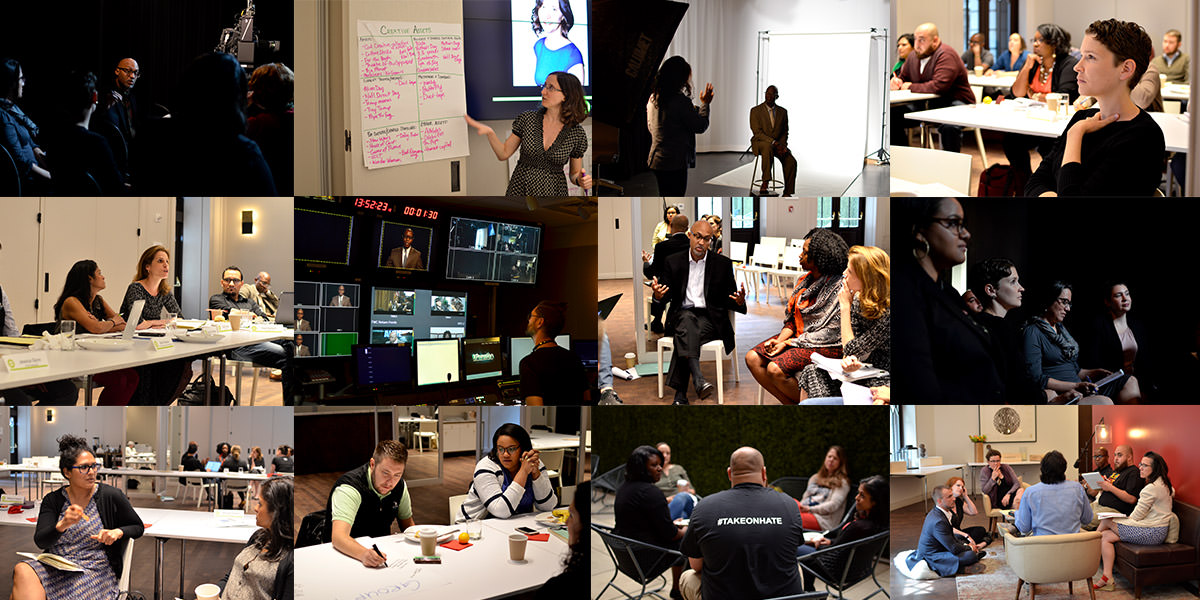 2017 Communications Institute
From June 4 – 8, 2017, The Opportunity Agenda conducted its 8th annual Communications Institute, through which we train progressive leaders in social justice communications. This 2017 Institute focused on Countering the Fear-Based Narrative and paid particular attention to solutions that counter rising narratives of fear and intolerance imbued in recent political rhetoric. The Institute took place in New York City.
A cohort of 17 Fellows received comprehensive training on a variety of communications skills, including framing and narrative development, media strategy, and on-camera interviews.
By focusing this year's Institute on Countering the Fear-Based Narrative across our issue areas of Criminal Justice, Economic Opportunity/Poverty, and Immigration, we aimed to strengthen diversity and acceptance and collectively frame the debate in a way that tells a larger story and draws connections between those issue areas for crucial target audiences.
The 2017 Communications Institute was made possible, in part, by the generous contributions of The Atlantic Philanthropies, the Ford Foundation, The JPB Foundation, Nathan Cummings Foundation, the Open Society Foundations, The Libra Foundation, Unbound Philanthropy, the W.K. Kellogg Foundation, and individual donors.
Meet the 2017 Fellows